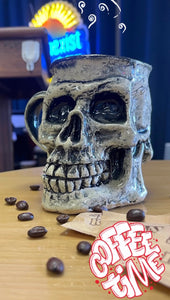 Free Coffee Special at Melted Pot Coffee Shop
Free fresh ground quality drip coffee is being given away at Coexist Glass Gallery to bring attention to their upcoming coffee shoppe The Melted Pot. The Melted Pot Coffee Shopee will be the newest edition to the gallery located in amongst the art of the gallery with a newly formed coffee lounge which is currently being covered ceiling to floor in a continuation of the community coexist in kindness beautification project. 
Mosaic volunteers are highly encouraged to enjoy the coffee and confections available daily as creative fuel while they create and connect.
---